You can upload your Linkedin profile page as PDF to fill your StartupCentrum profile automatically.
Step 1: Download your Linkedin profile as PDF

Click the Me icon in the top menu to access your Linkedin profile.

If you want to do this in mobile devices, open Linkedin in the browser and use Desktop mode. PDF download not available in mobile site and app.

Click View profile from the dropdown menu.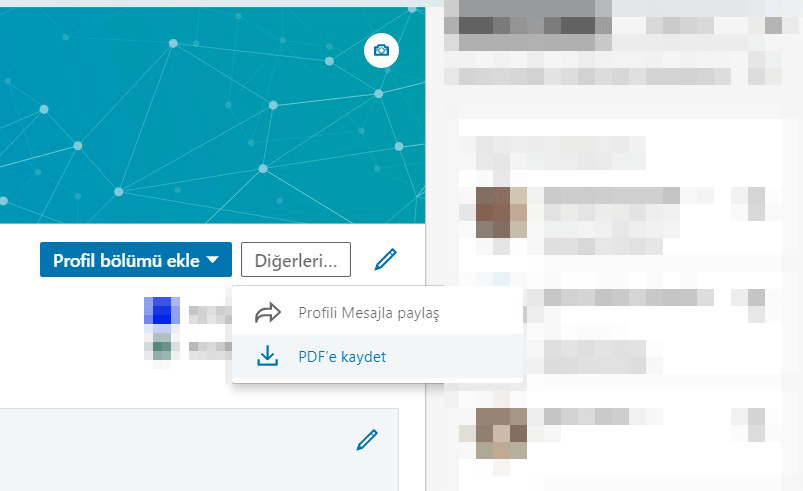 Click More… button in the profile.
Select Save to PDF from the dropdown.
Step 2: Upload to StartupCentrum
Click Profile from the top menu in StartupCentrum.
Click Choose File in the Linkedin upload area at the bottom of the Personal Details page.
In the window that opens, find the PDF file, select it and click Open.
Click Upload on the website.
Finally, click Edit.
Your Linkedin profile has been successfully uploaded and your information has been transferred to StartupCentrum.